Thank you!
The 2023 SHAPE Utah was a huge success! Thank you to everyone who made it out to our annual conference!
March 4, 2024 will be our next SHAPE Utah conference! 
"ENVISIONING Tomorrow. ENGAGING Today.  ESSENTIALS for Teaching Your Students
KEY NOTE SPEAKER: Corby Eason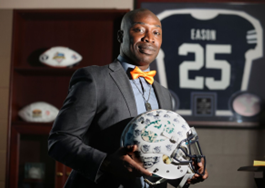 We will have a variety of breakout choices for health, P.E. and activities including mental health, substance abuse prevention, sex education, nutrition, diabetes awareness, standards, skills-based instruction, yoga, dance, brain breaks, various sports and activities, heart rate monitors, and many more!
SPECIAL THANKS TO OUR SPONSOR ACCUSPLIT! Swag bag and teacher gifts valued at $2500
If you would like to speak to the health and PE teachers in our state, about trends, childhood obesity, diabetes, exercise, mental health, fitness or other related area, please contact us! We are looking for professionals for our next conference, March 4, 2024. Click here to submit a proposal.
Be sure to follow us on all the social media platforms!
Instagram: Shape_Ut            Twitter: SHAPE_UT        Facebook: Shape Utah